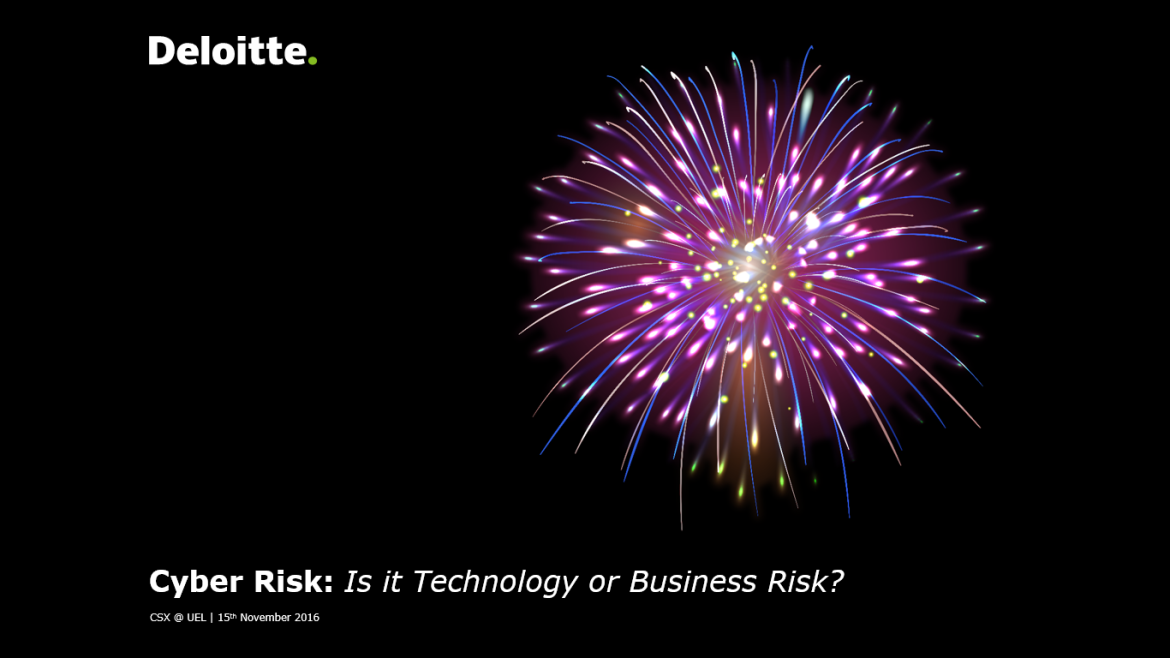 Rehan Haque from Deloitte is going to give a talk on Cyber Risk. Professionals, staff students with an interest in the area will hopefully find useful insights in the talk.
The event will be held tomorrow, Tuesday 15th November at 10:00 AM at the University of East London, Docklands Campus, in the MLT (Main Lecture Theatre, library building).
Rehan has over 13 years of hands-on experience in Information Technology (IT) including IT Management, Software Engineering, Information Assurance, IT Security and regulatory Compliance.
Rehan has just started a new role with Deloitte. Previously Rehan worked as Control & Compliance Manager at BP within Group Finance function. Prior to BP, he held a variety of IT Risk, Information Security and IT Auditing positions and performed reviews over business applications, networks, SOx, PCI DSS, ISO 27001, COBIT, ITIL and BCP/DRP.
He earned MSc degree in Distributed Information Systems from Brunel University and has CISA, CRISC (A), CISM, ABCP and ISO27001 Lead Implementer certifications on his profile.
Rehan is currently assisting UK Govt. in developing apprenticeships and CPD frameworks as part of the Government Cyber Security Skills Strategy.